Pass the 6 second test of the recruiter with a carefully crafted and customized word resume, to get that interview for your dream job.
What do you get?
• Detailed Proprietary Questionnaire • Editable Word Document • Ready-to-send PDF
Bonus:
• FREE Interview Ebook • Lifetime access to Online Cover Letter Builder
Watch our explainer video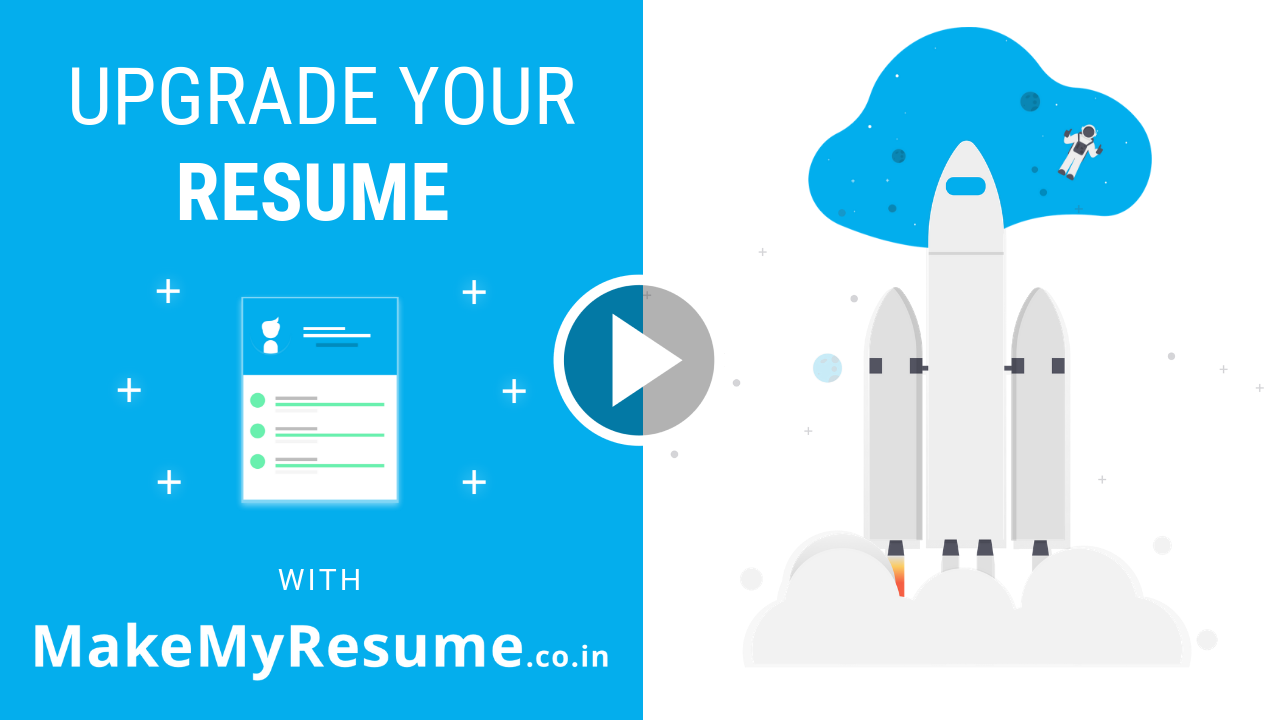 What is the process
ANALYSIS AND INPUTS Requisite details are gathered through a personalized questionnaire after a detailed analysis of your current resume.
BRIEFING AND DISCUSSION The details are then discussed on a telephonic conversation with a senior team member.
MAKING THE RESUME Your resume is reconstructed incorporating the inputs and details, which then undergoes 2 levels of quality check.
DRAFT AND FINAL RESUME The initial draft is submitted, after which 2 levels of iterations can be sought to finalize the resume.