Grab the attention of recruiters by highlighting your achievements and career progression through the use of an impactful and appealing Visual Resume. Perfect for candidates with profiles in Media, Entertainment and Sports.
What do you get?
• Detailed Proprietary Questionnaire • Editable Word Document • Ready-to-send PDF
Bonus:
• FREE Interview Ebook • Lifetime access to Online Cover Letter Builder
Watch our explainer video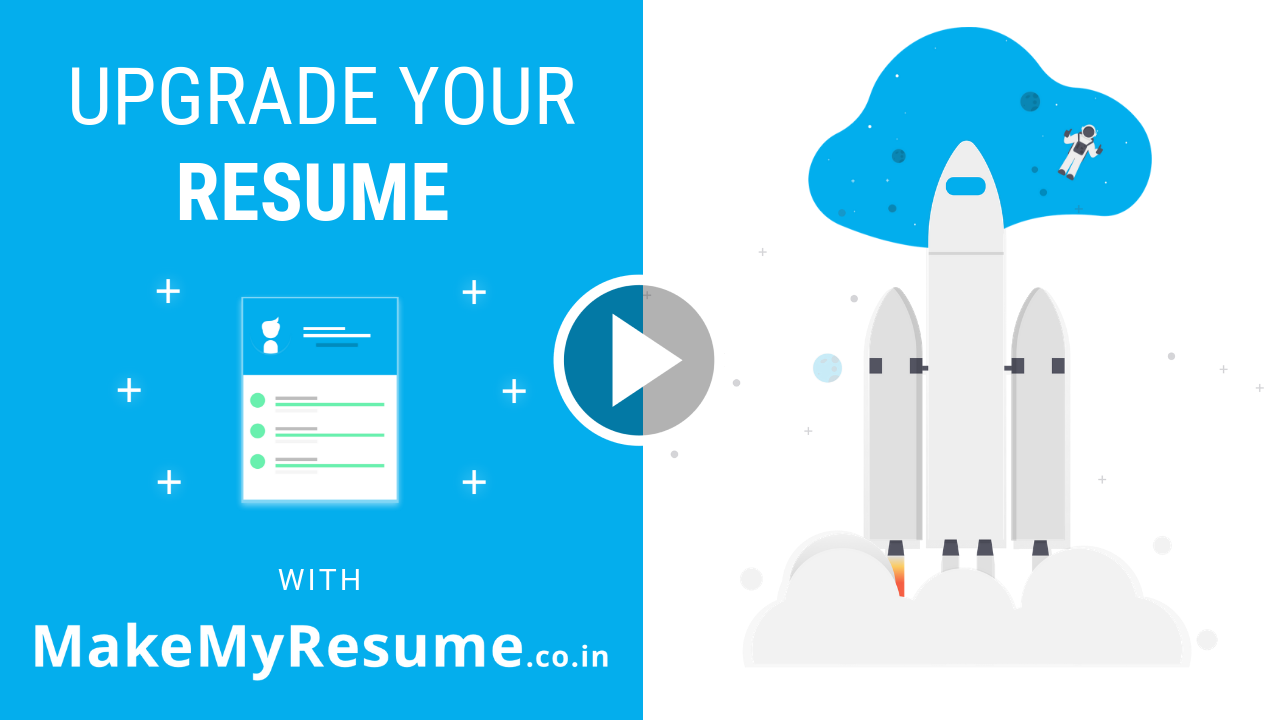 What is the process
ANALYSIS AND INPUTS Requisite details are gathered through a personalized questionnaire after a detailed analysis of your current resume.
BRIEFING AND DISCUSSION The details are then discussed on a telephonic conversation with a senior team member.
MAKING THE RESUME Your resume is reconstructed incorporating the inputs and details, which then undergoes 2 levels of quality check.
DRAFT AND FINAL RESUME The initial draft is submitted, after which 2 levels of iterations can be sought to finalize the resume.